Award-Winning NC Custom Home Design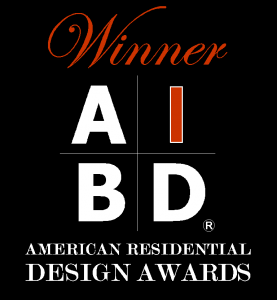 Washington, D.C., Thursday, July 18, 2014,

The American Institute of Building Design (AIBD) named Mountainworks as one of its top designers in the sixth annual American Residential Design Awards (ARDA) in Pasadena, California. During a banquet dinner held in conjunction with the AIBD Annual Convention, Mountainworks was awarded the First Place and Second Place trophy in 3 categories as well as Best In Show. The Award-Winning NC Custom Home Design winner was chosen from over 100 finished and proposed projects submitted by 27 designers from three countries. ARDA is a progression of the AIBD Annual Design Competition, which has been in existence for more than 50 years. Judging of the competition is done by twenty-one preliminary judges and a finishing jury of six who determine the ultimate winners in each category. AIBD members have specialized knowledge and expertise in residential design and are held to a high level of professionalism and ethics in their business practices. The AIBD was founded in California in 1950 and has since chartered Societies all across the United States. The winning ARDA entries are published at www.ResidentialDesignAwards.com. Mountainworks is this year's Best of Show Winner for the second year in a row as well as first and second place in its categories.
Winner of 2008, 2009, 2010, 2011, 2012, 2013 and now 2014 American Residential Design Award.
Winner of the 2009 Best New Home Award by Southern Living Magazine.
Winner of the Pinnacle Award for 2009.
2013 Finest in North Carolina Award winners.